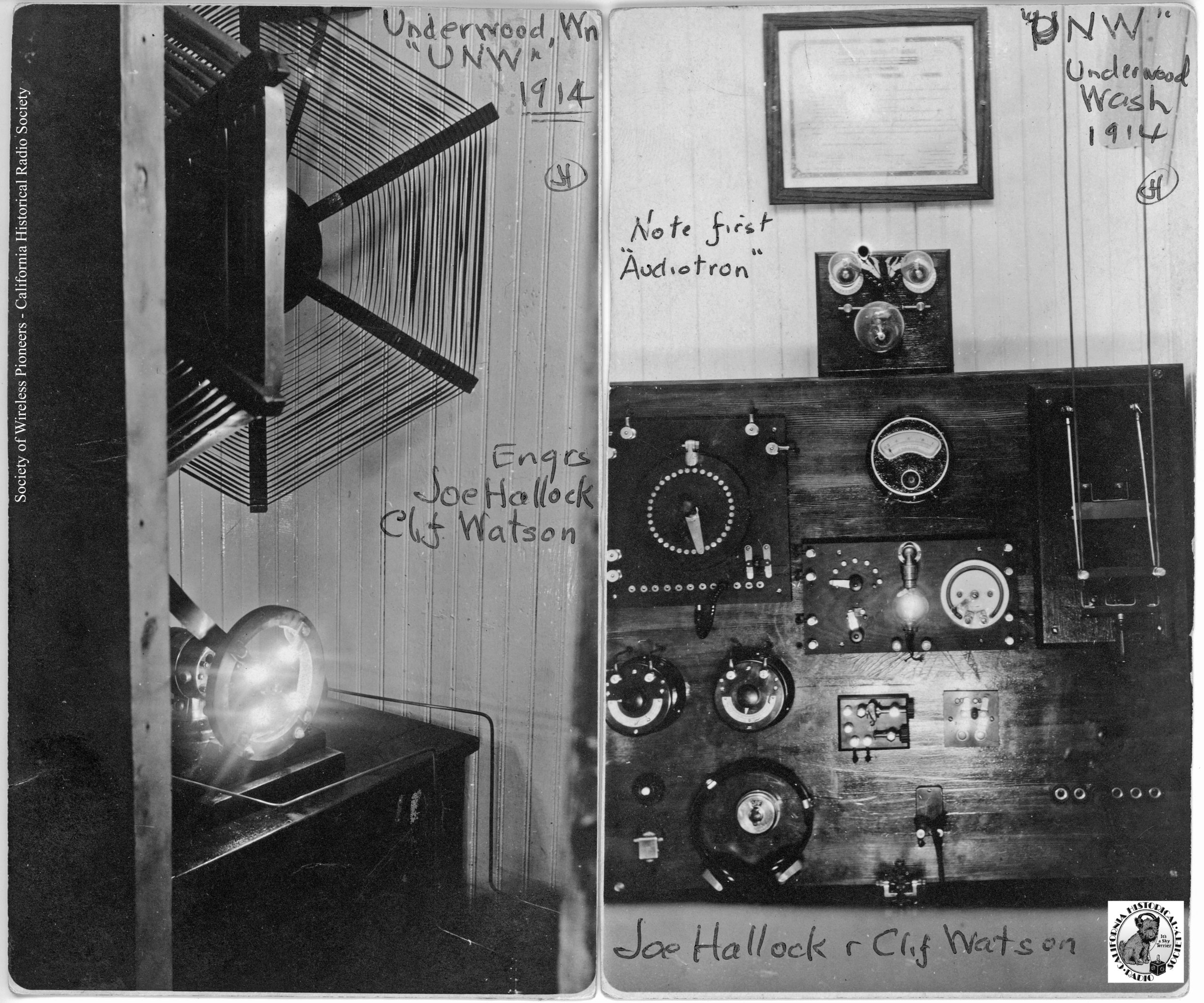 Some photos of items from the collection of August J. Link, TA-82:
The 5 photos below were included in a letter from Tim Christen (TA-14) to Bill Breniman dated May 25, 1972. Christen had picked up most of this original McCarty wireless equipment at a "hippie store in SF"!
The 2 photos below are from "Modern Engineering Practice, a Reference Library" (1905), Vol. 1, "Wireless Telegraphy" chapter by A. Frederick Collins.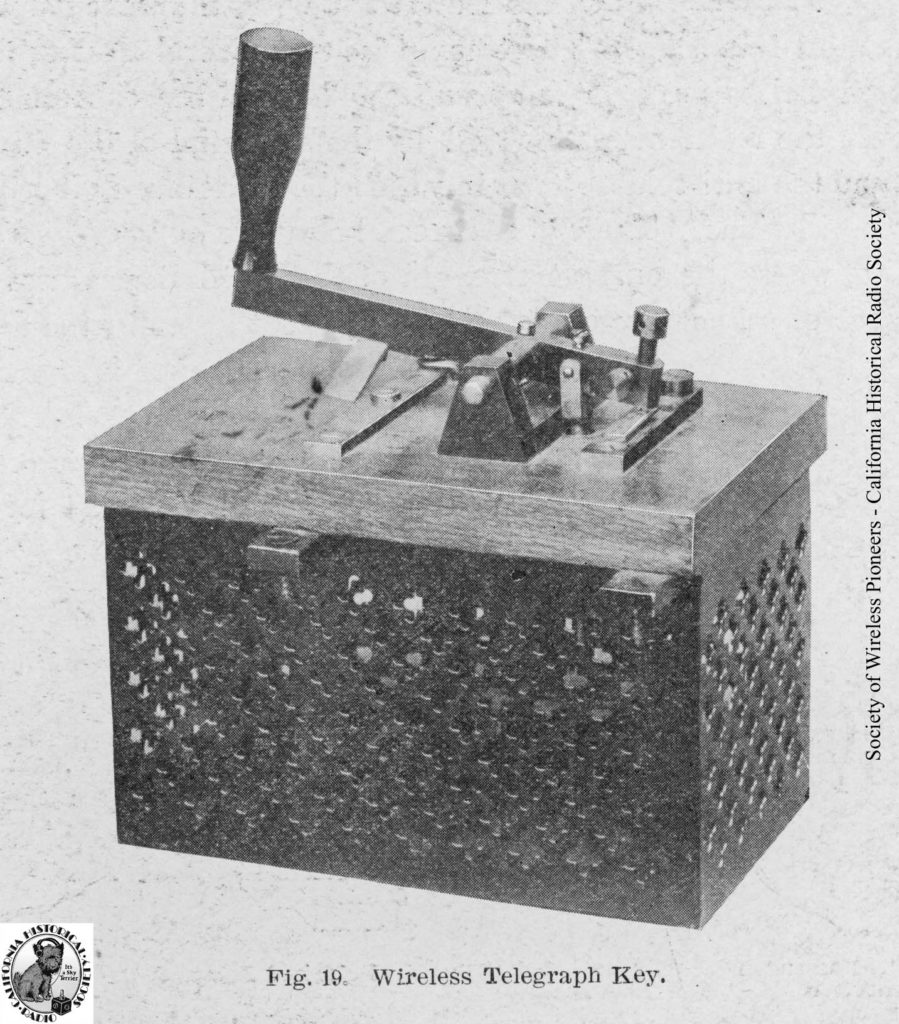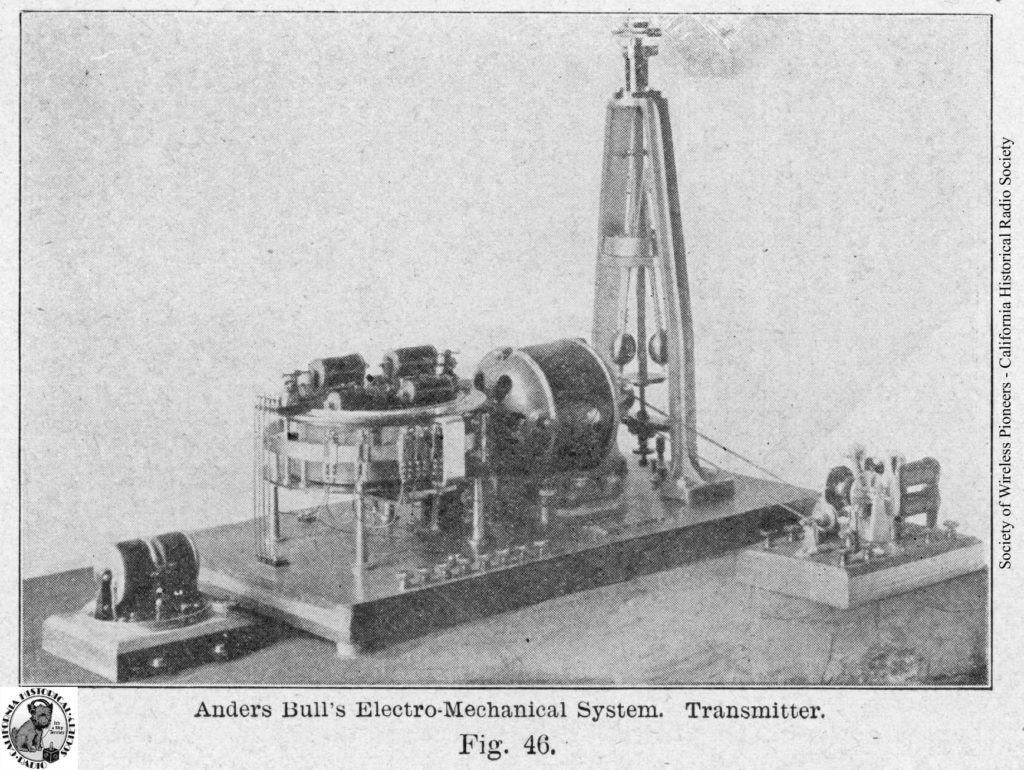 The following photos are from Massie and Underhill's 1909 book, "Wireless Telegraphy and Telephony Popularly Explained", which you can find at this link. The figures below are just at higher resolution than you'll find in the pdf file.