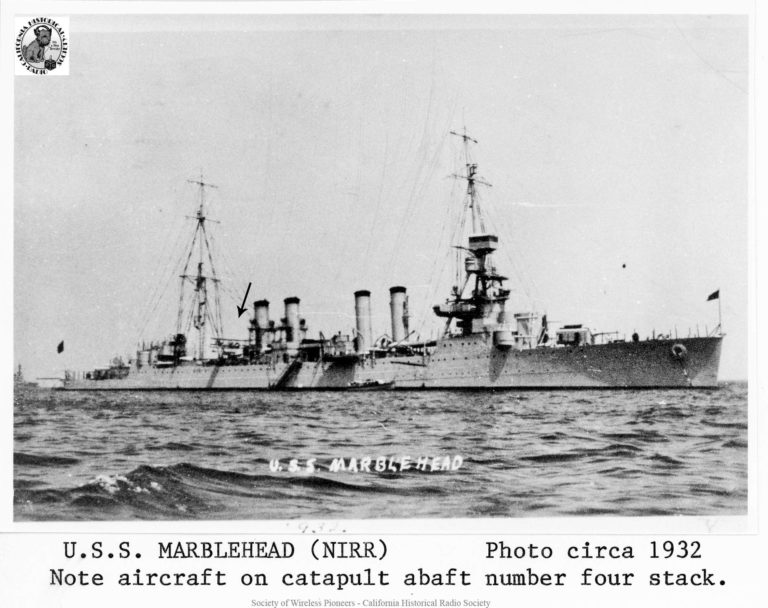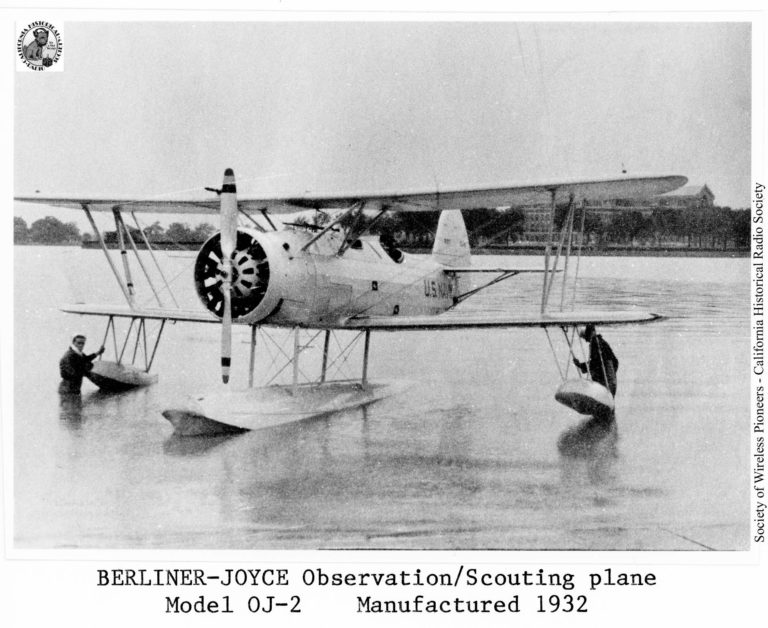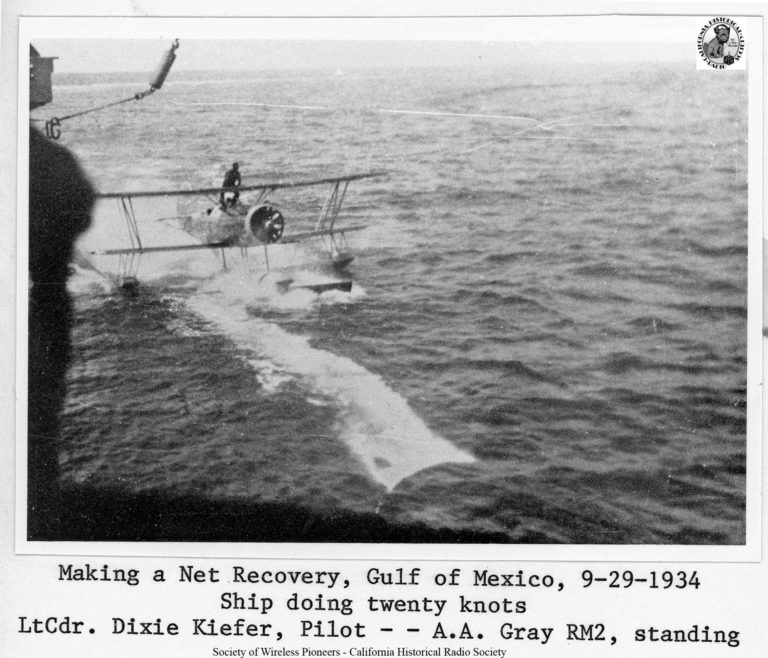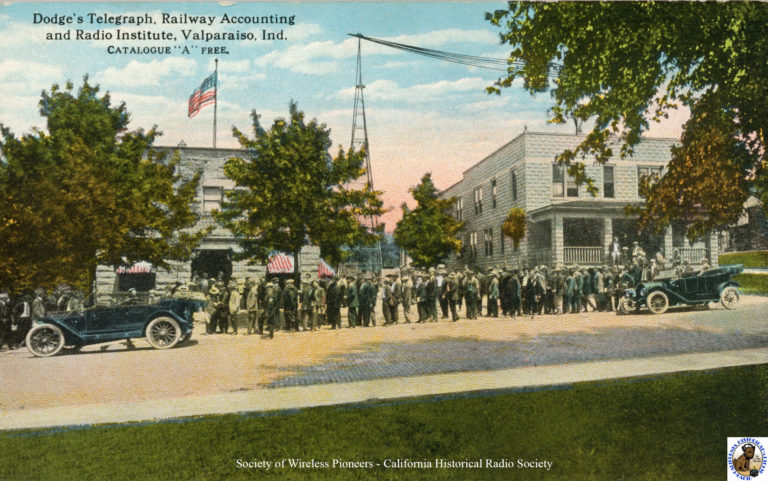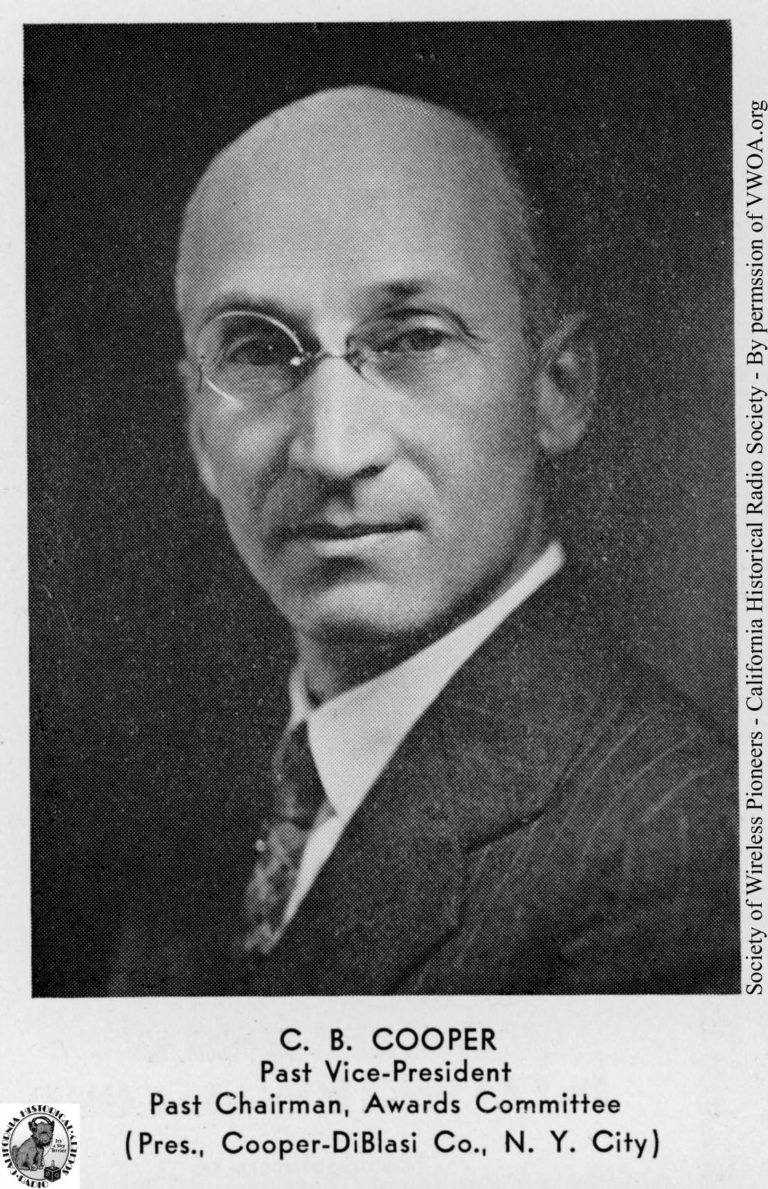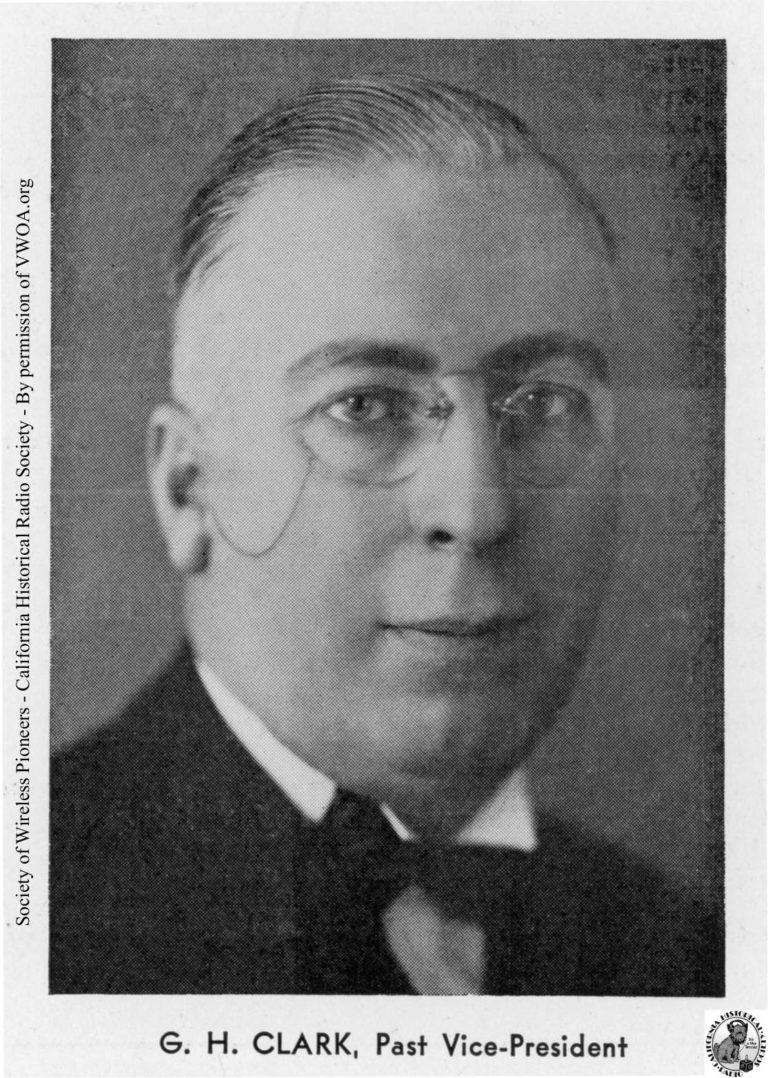 The following 9 photos are higher-resolution versions of some of the photos shown in the 1920 Simon Radio catalog. You can view the entire catalog by clicking here.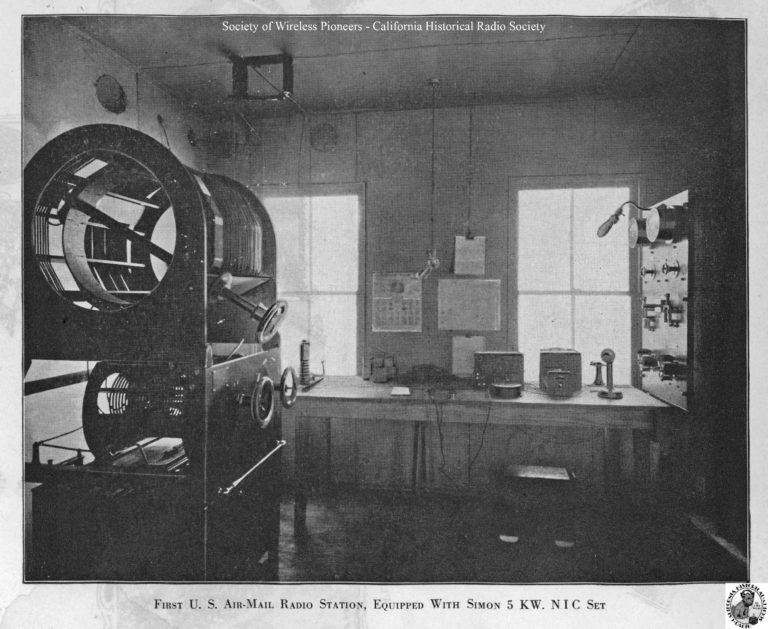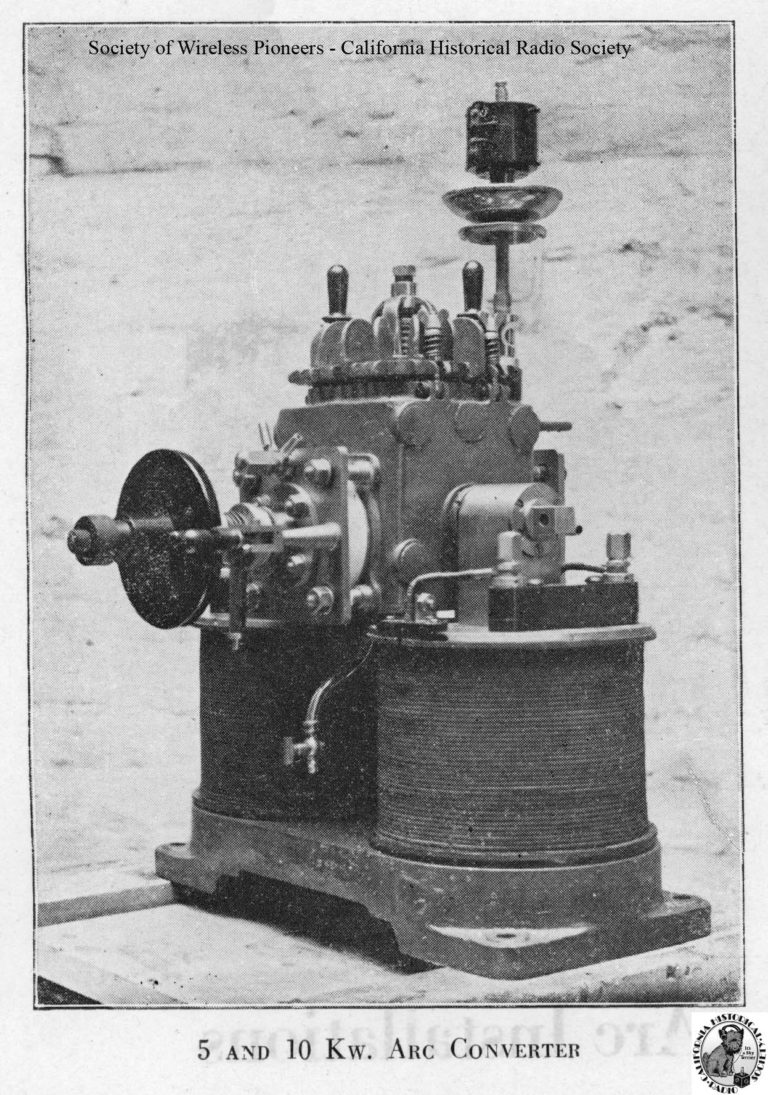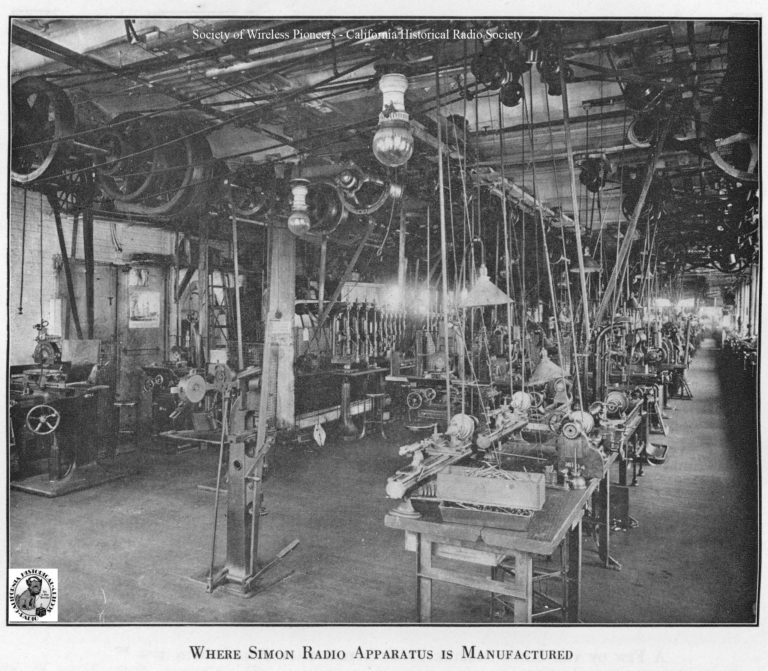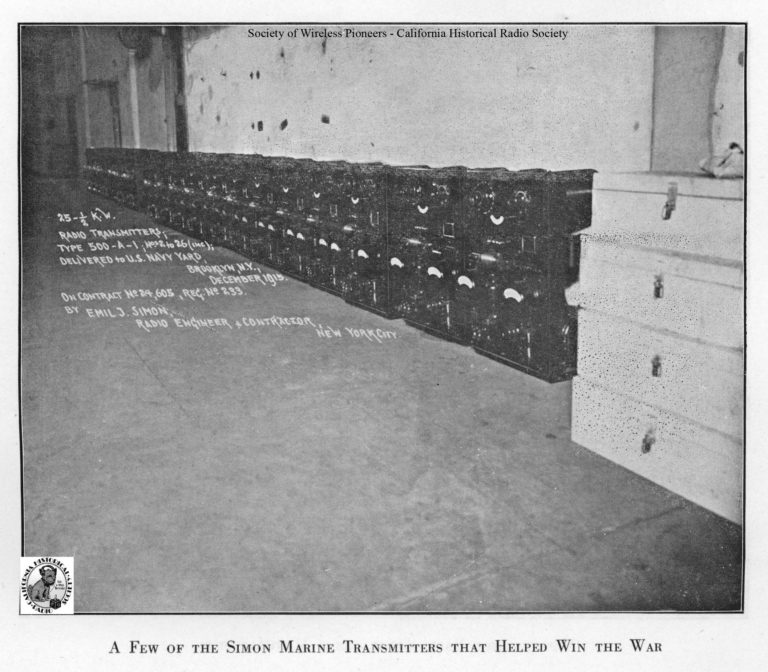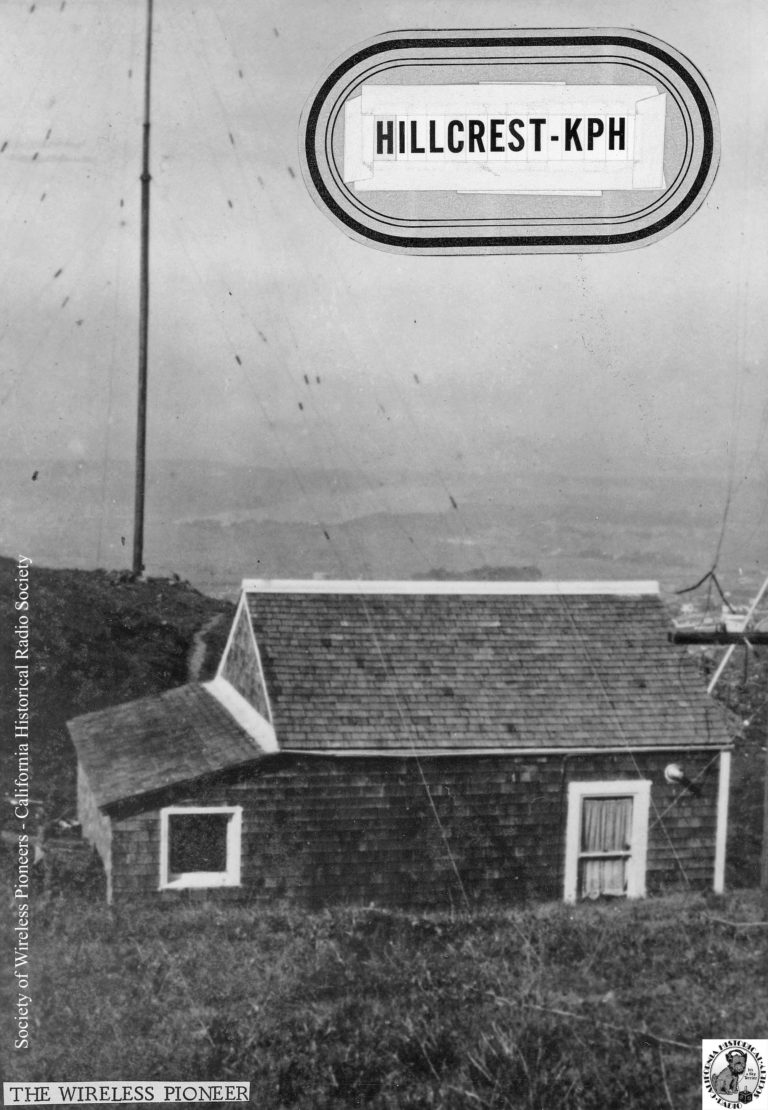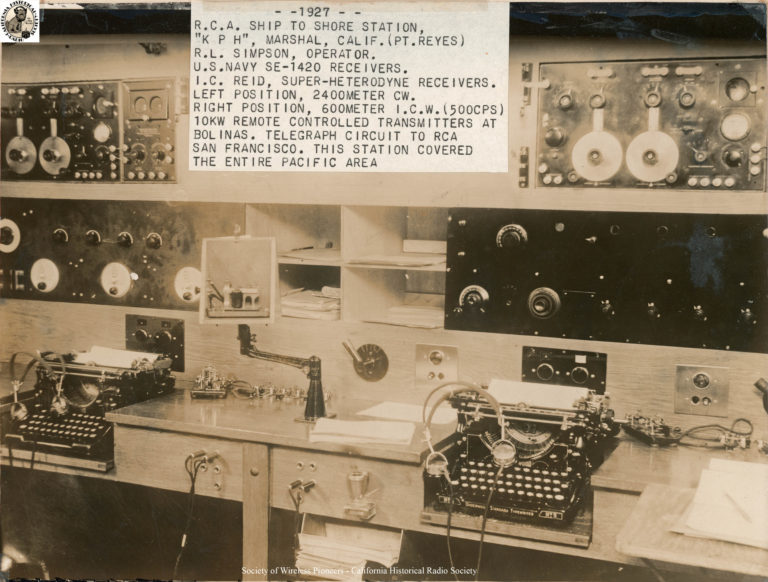 The photo of the University of Chicago physics department faculty below shows wireless inventor Carl Kinsley in distinguished company. To his right, Michelson (along with Edward Morley) designed and carried out the experiment that disproved the existence of "ether", while behind him Millikan was the first to determine the charge on an electron. These names conjure up high school or college physics courses!
The photo below, presumably taken by Carl Kinsley when he established the first wireless telegraphy link on the Pacific Coast in 1900, is actually a photocopy of Kinsley's original photo with visual enhancements and notes likely by his daughter, Colony Kinsley Parrott.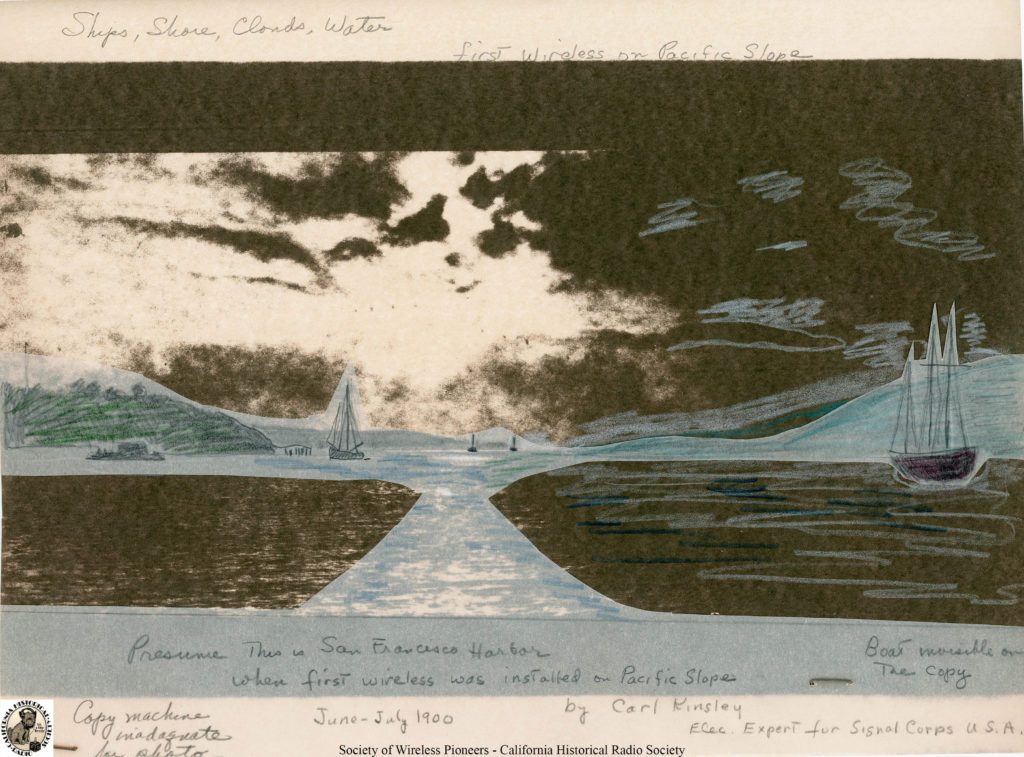 The photo below shows the proprietary equipment Kinsley used to communicate between Fort Mason and Fort Alcatraz in 1900. Photo quality is unfortunately poor.
The following 6 photos were taken and preserved by Society member Ed Raser, W2ZI, and are undated:
LR 3208051805 WBR Xmas Card – Click here for a 1946 Christmas card with photos from CAA international station WBR, Everglades Radio, Miami, Florida